Soul Candles
15th September 2019 @ 11:30 am
Free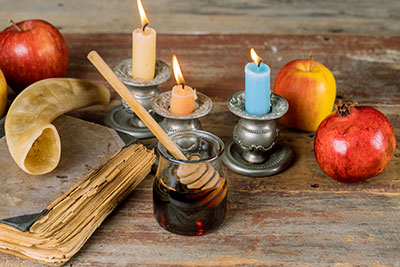 Soul Candles with Kohenet Rachel Rose Reid
"Today we prepare candles for the sake of all these souls and for the sake of the souls who lie in the fields and forest..."
Soreh Bas Toyvim, Tekhine [Yiddish prayer] of the Three Gates, 18th century.
Until the early 20th century, women in Ashkenazi communities made candles during Elul, with the specific purpose of contemplating the souls of loved ones. Visiting graves, measuring out candle wick, making the candles; each of these acts were accompanied by prayers for wellbeing of living relatives and remembrance of those who had died. These soul candles would be used to illuminate the synagogues on the eve of Yom Kippur.
We will learn a little about these practices, and their origins, and make our own simple candle to take home. Open to all.
Kohenet Rachel Rose Reid will be leading Rosh Hashanah and Yom Kippur services in the Hall at New London this year. You can read more about her here.
Tickets are not available as this event has passed.