We are delighted to share our plans for the cantorial future of New London Synagogue.
Following Chazan Stephen Cotsen's announcement that he will be retiring over the summer, we conducted an extensive search including trial visits and interviews. Following this process, we have offered the position of cantorial leads for our community to David Djemal and Yoav Oved on a job-sharing basis. And they have accepted. Indeed, the idea of a job share came from them both – they are long-standing friends as well as colleagues.
Yoav and David will be splitting Shabbat and Festive prayer-leadership evenly and will be taking on additional responsibilities including lifecycle support (particularly around BM) and membership development and programming.
Chazan Stephen's last Shabbat as an employee of the community will be on 24/25th June.   Book here to join Stephen for a Friday night dinner on 24th June in his honour.
Yoav and David's first Shabbat will be 1st/2nd July.
At the completion of the reading of one of the five books of the Torah, the reader chants – Hazak, Hazak v'Nitchazek – Strong, strong and may we be strengthened. Blessings of strength to our two new cantorial leads and may we all be strengthened as on this new journey.
We know all members will join us in wishing David and Yoav every success as the guardians of the precious and special position of leader of prayer for New London.
For a recording of an evening of welcome and celebration of our new Cantorial Leads, click here.
Rabbi Jeremy, Abigail Levin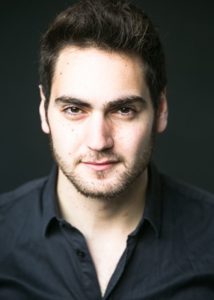 David Djemal adds:  
As a member of NLS and following my work in recent years at the NLS Cheder, I am thrilled to be taking on the position of Shliach Tzibbur alongside my friend and colleague Yoav.
Thank you for your faith in me, and I'm very excited about this opportunity!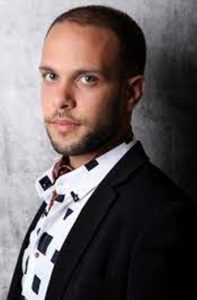 Yoav Oved adds:  
Having led the community of Westminster Synagogue in singing for many years, it is a pleasure to take on a more active and involved role, within a community of heart and a love for Jewish music.
Alongside David, our partnership and friendship will be a flourishing time within NLS for many more years.